I'm fortunate to live near Chartwell in Kent, the former home of Sir Winston Churchill. I'm a frequent visitor to Chartwell because…well it's just a rather special place.
Even now, more than 50 years since his death, you can still sense Churchill's spirit all around you whenever you visit. It's well known that he loved the place very much, once famously remarking: "A day away from Chartwell is a day wasted."
It's said that when Churchill first visited Chartwell in 1921, it was the view overlooking the Weald of Kent that he fell in love with. It subsequently became his home from 1922 until his death in 1965. Churchill was a talented artist and over the years Chartwell was the source of inspiration for many of his paintings. It was also a source of solace for him during the darkest days of World War II and at other difficult times in his life.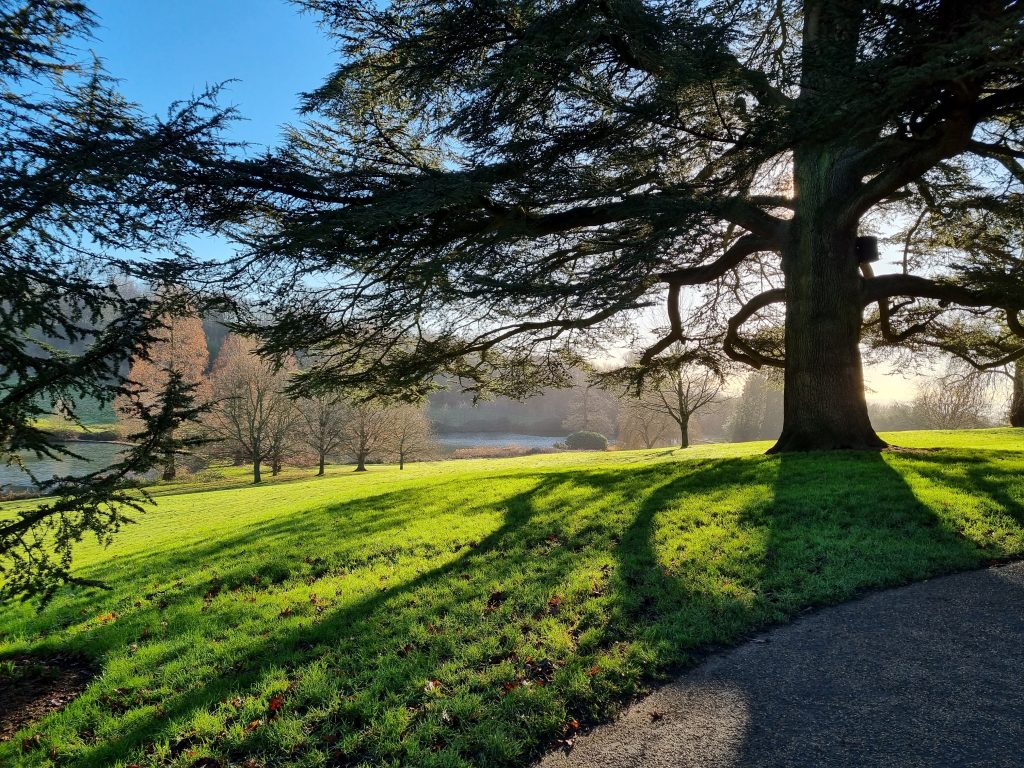 The House
Chartwell is a Victorian country house, originally dating from Tudor times, which Churchill modernised and substantially enlarged. The National Trust has preserved the rooms at Chartwell largely as Churchill left them. You certainly get a very clear idea of what the house would have been like in its heyday when Churchill and his family were in residence.
As you tour the rooms, you encounter a treasure trove of Churchill's books, maps, documents, pictures, photographs, uniforms, "siren-suits", hats and personal mementos. In two of the rooms are displays of gifts that Churchill received from people all over the world.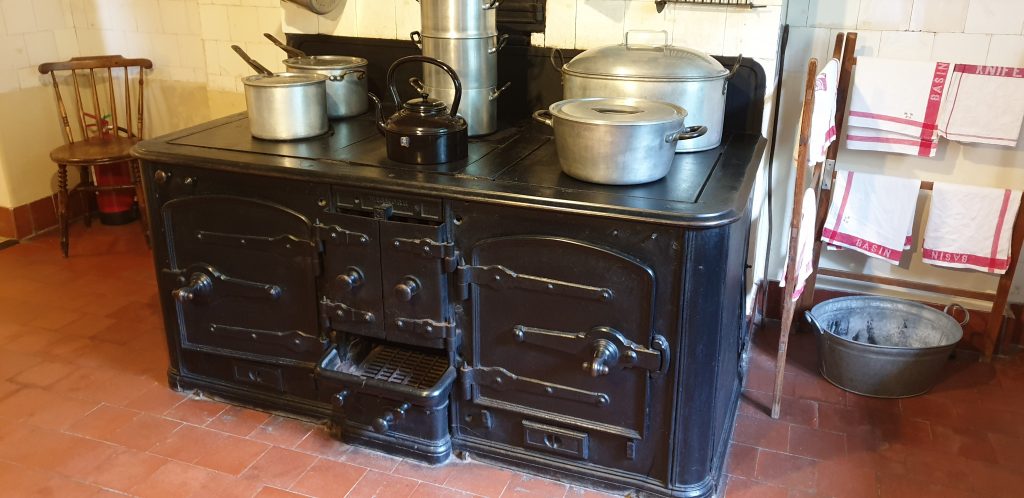 One of the highlights is the elegant dining-room where all manner of famous people would have joined Churchill for lunch or dinner over the years. After dinner, Churchill would often show films to his guests here. No doubt some very important decisions affecting our country were taken in this room.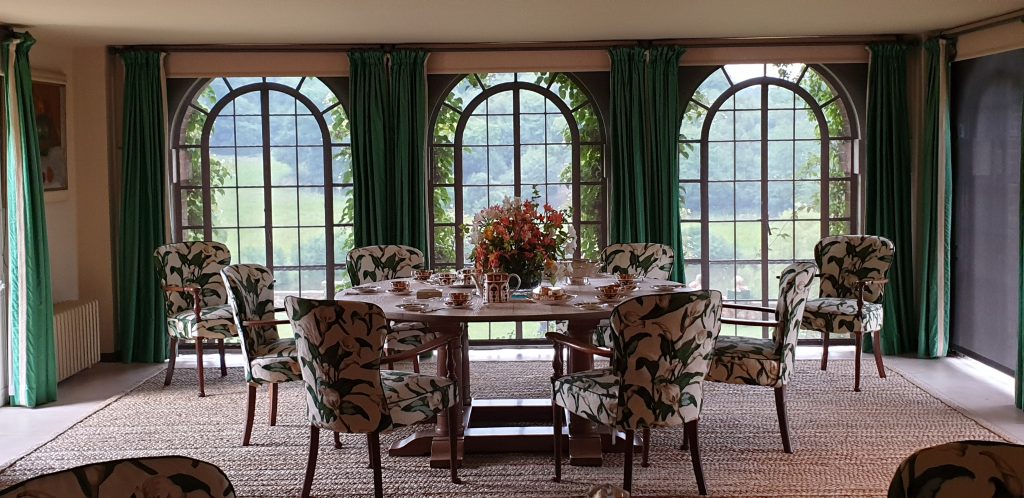 The Gardens
Chartwell has about 30 acres of formal gardens, along with about 40 acres of woodland and pasture. The beauty of the gardens lies in the fact that as the seasons change, so do the highlights. This makes it a great place to visit at pretty much any time of year. Worth noting though that the house and the studio are usually closed to the public from the beginning of November to the end of February.
In early spring, the magnolia petals around the Orfe ponds near the house are strikingly beautiful – in case you're wondering what Orfe are, they're fish. The Golden Orfe were brought to the ponds by Churchill himself. He would spend many an hour sitting in his wooden chair by the ponds feeding his fish and enjoying the calm and serenity of this spot.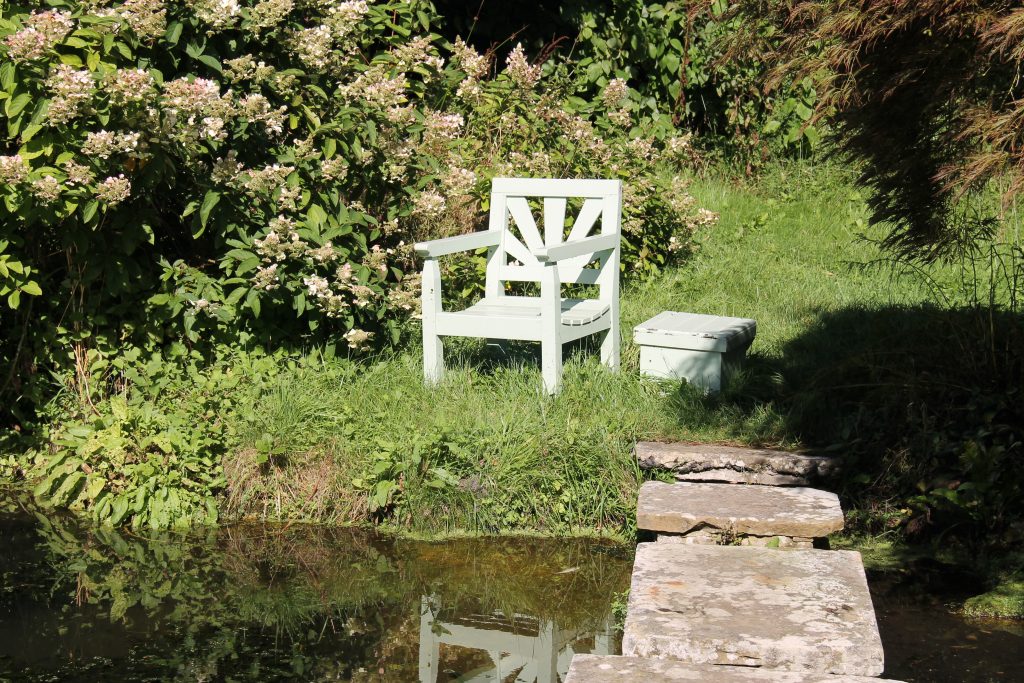 In late spring the orchard comes alive with apple blossom – the trees were planted by Churchill himself. On the far side of the lake, in the Chartwell woodland, there's a carpet of bluebells on view.
In summer, the rhododendrons and iris bloom, and the colours in Lady Churchill's Rose Garden and along the Golden Rose Walk in the Walled Garden come alive.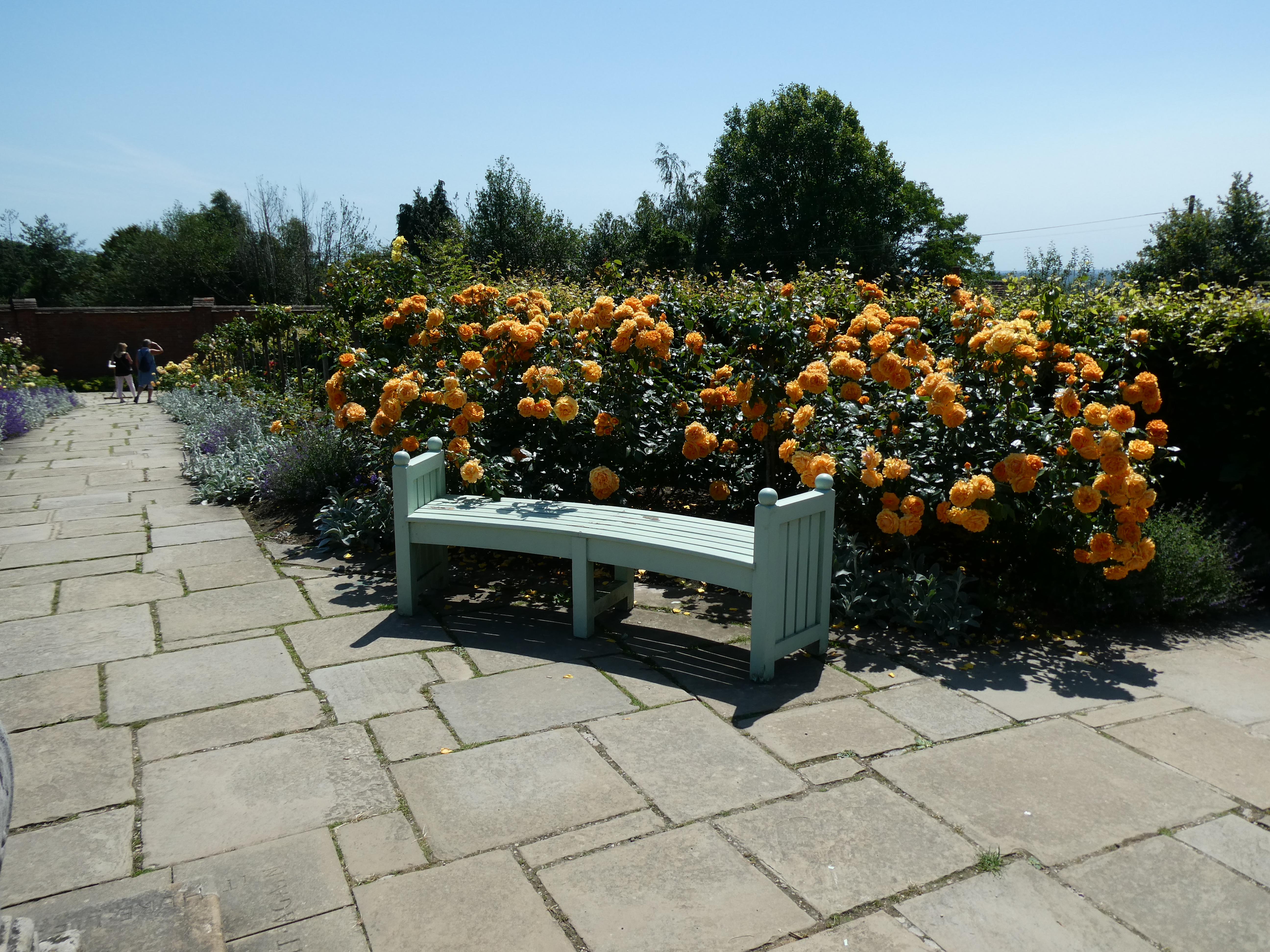 The croquet lawn was a favourite of Lady Clementine Churchill, who was a skilled player of the game. Framed by neatly trimmed hedges, it's hard to imagine there's a croquet lawn with a better view anywhere in England.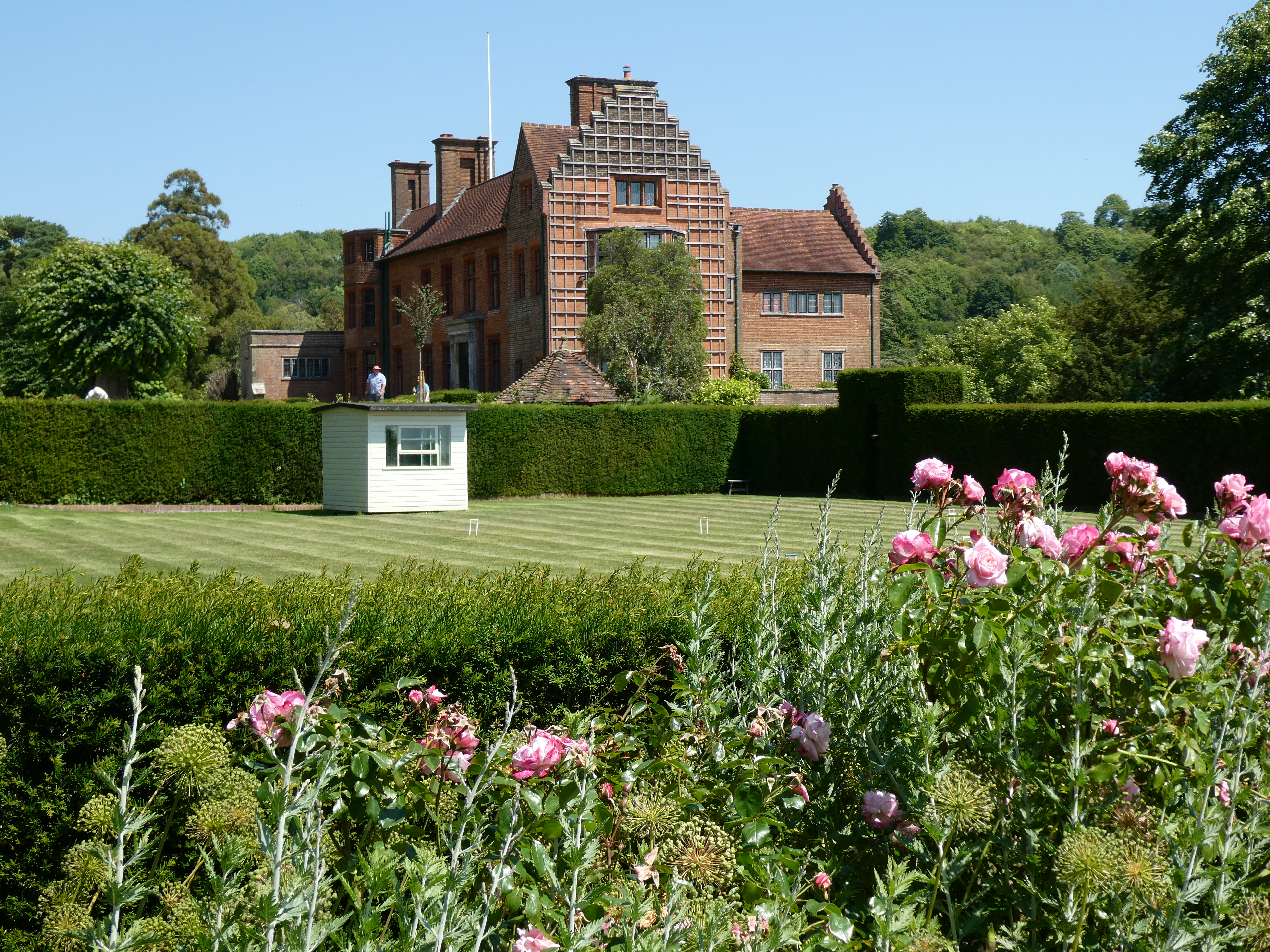 The Walled Garden
Through summer and into early autumn the magnificent Walled Garden and flower beds are at their most spectacular. All sorts of fruits and vegetables are cultivated here as well. As you walk through it, and indeed through any other part of the gardens, you realise that Churchill was a great garden enthusiast. He was also a conservationist ahead of his time, creating a water harvesting system for the Walled Garden long before these become popular.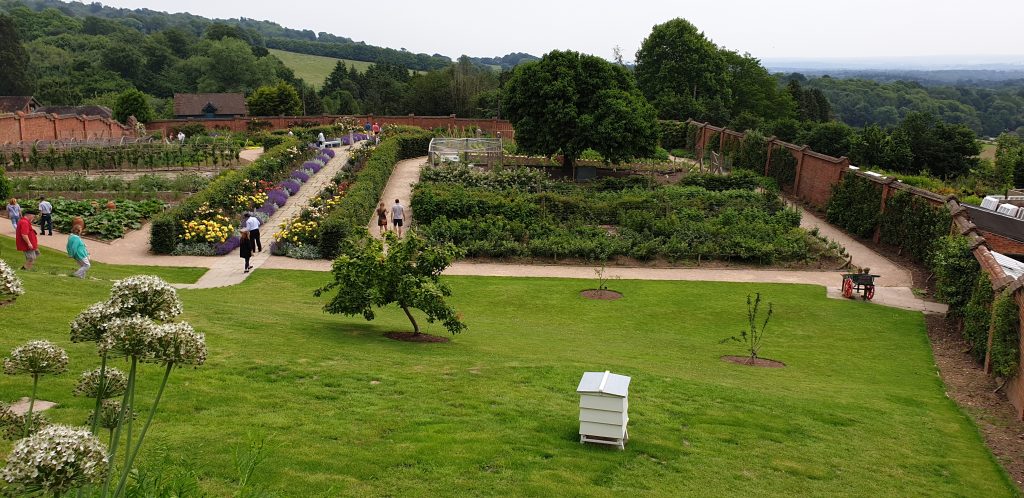 Another of Churchill's passions was bricklaying. Like many of the things he turned his attention to, he became rather good at it and was a qualified member of the Amalgamated Union of Bricklayers. The red brick walls at the far end of the Walled Garden were partly built by Churchill himself.
His bricklaying skills are celebrated locally on a pub sign – The Bricklayers Arms in the nearby village of Chipstead. It's not clear whether or not Churchill ever enjoyed a pint at this pub himself!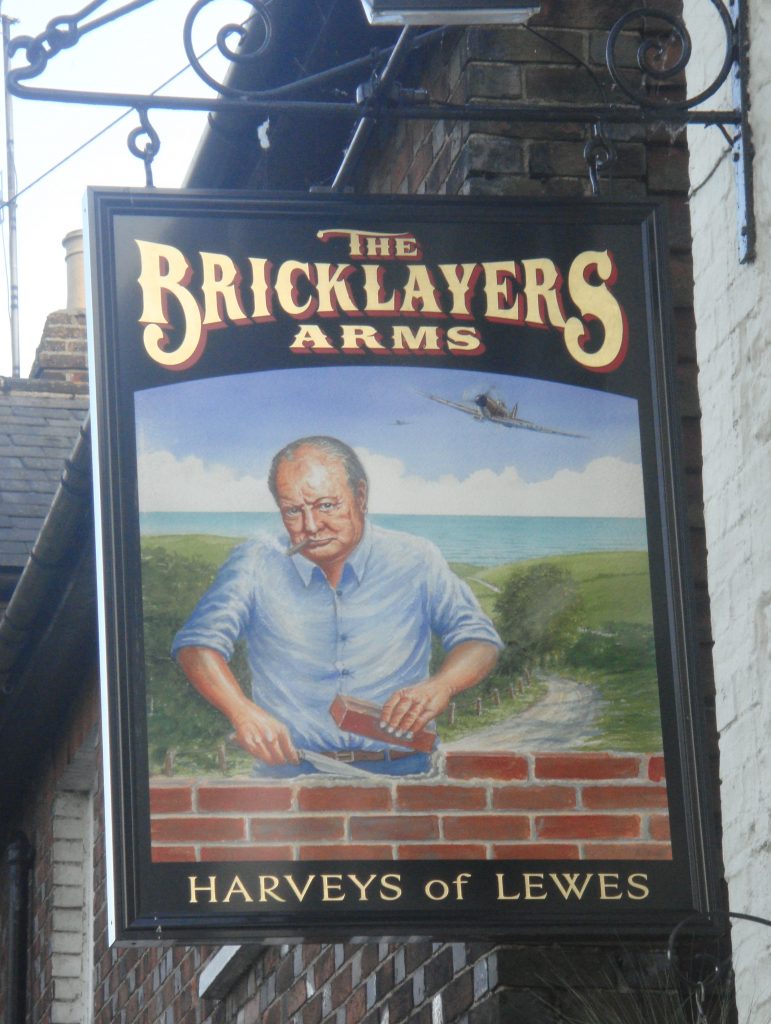 The Walled Garden also features a curiosity called the Marycot. This is a one-room cottage built for Churchill's daughters, Sarah and Mary. Mary in particular loved to entertain her friends and family here and even hosted Charlie Chaplin when he visited Chartwell in 1931.
Soon after you emerge from the Walled Garden, you pass the Garden Studio, in which many of Churchill's paintings are displayed. He was a prolific and talented painter, completing nearly 500 paintings over his lifetime. His love of painting played an important role in his life, providing relief from the periodic bouts of depression that he experienced. The studio has been left just as it was when Churchill painted here, with his easel and palette still in place.
The Lake
One of the loveliest spots in the garden is the lake, from where you get a spectacular view back up to the house and gardens. There's a lovely little wooded island in the lake, accessible via a wooden bridge. This is another spot where Churchill liked to sit. It's easy to see why, as it's very tranquil and private.
Walking along the lake you need to keep an eye out for the Black Swans. They can be quite aggressive, so it's best to give them a wide berth!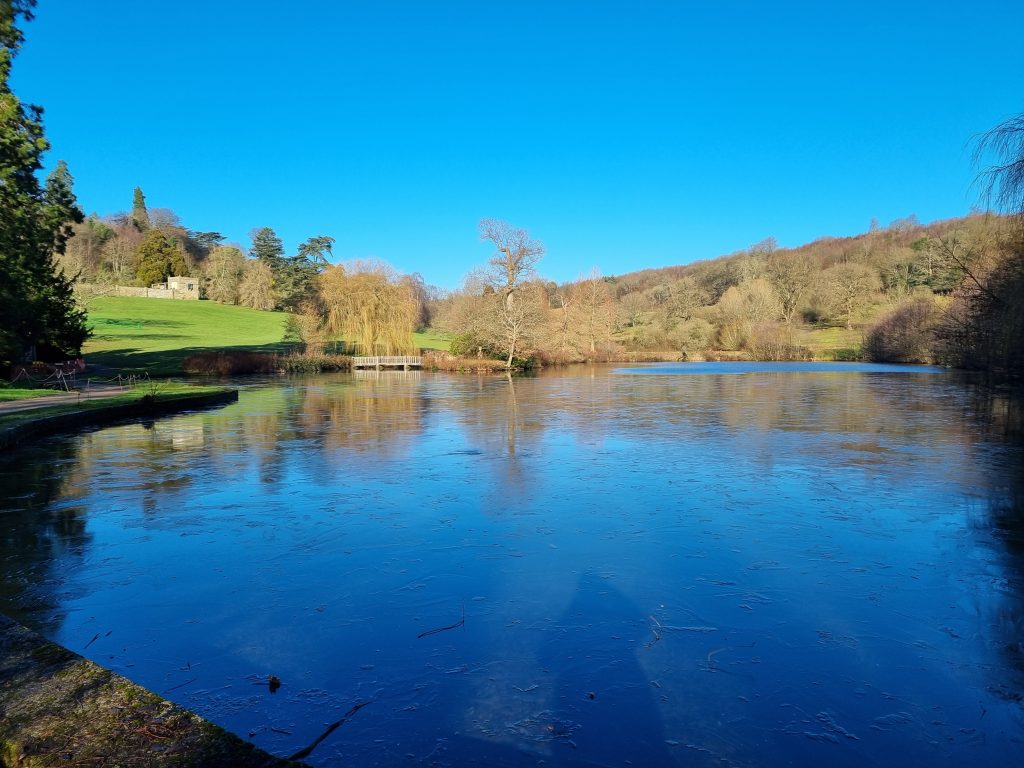 At the south end of the lake is the rather splendid Oscar Nemon statue of Sir Winston and Lady Clementine Churchill, commissioned by HM Queen Elizabeth the Queen Mother in 1990.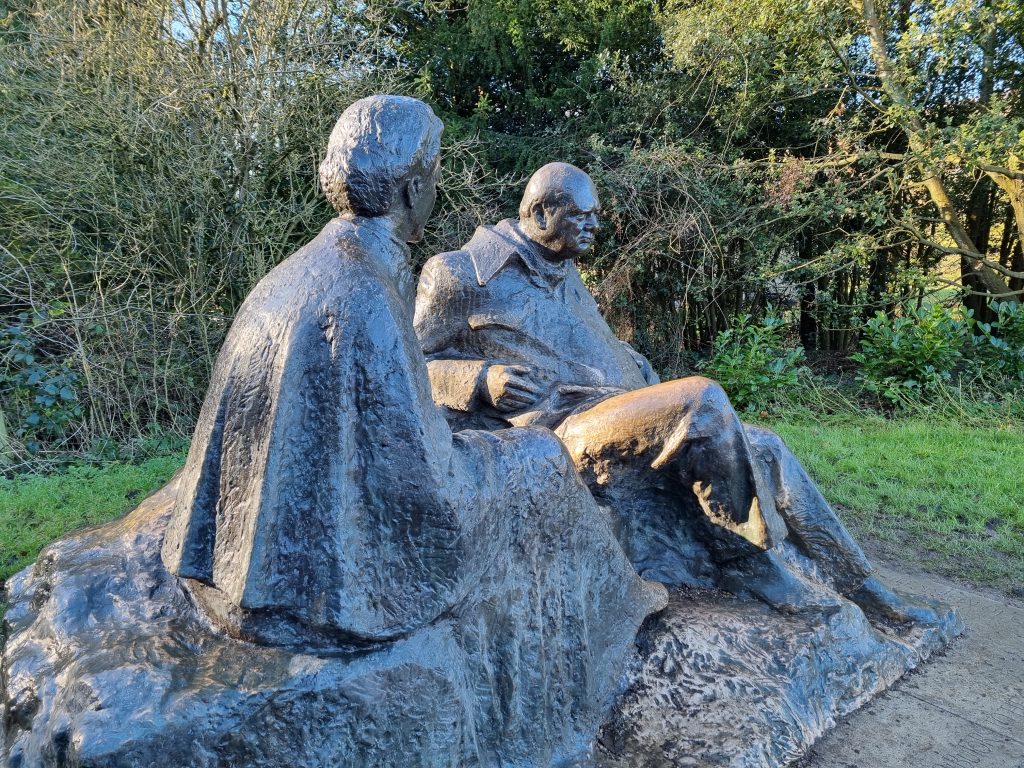 While Churchill himself was not a great fan of garden ornaments, it's somehow rather fitting that he and his wife can now watch over their beloved family home from this spot forever.
Getting to Chartwell
Chartwell is located 2 miles from the town of Westerham, in Kent. If you're coming by train, the best station to use is Sevenoaks, where you can easily find a taxi to take you to Chartwell.
Please click here to visit the National Trust Chartwell website.
Post written by Steve Shaw at Bishopsgate Copywriting. For more info about my copywriting services please click here.