Bishopsgate Copywriting is based in Sevenoaks, Kent and opened in 2010. The company specialises in B2B copywriting and content writing – creating engaging content for businesses of all types and also for marketing agencies.
It's often said that copywriting is "writing to sell" and content writing is "writing to tell." I can do both. Depending on your brief, I'll write content to sell, educate, inform or persuade.
There are many talented people out there who offer copywriting services, so why choose me? Click here and I'll give you 5 good reasons…well 10 actually!
Portfolio
With over 20 years of commercial writing experience I take on assignments in many different sectors.
To see some of my past writing projects please click here or here.
I accept new project briefs from both UK and international clients.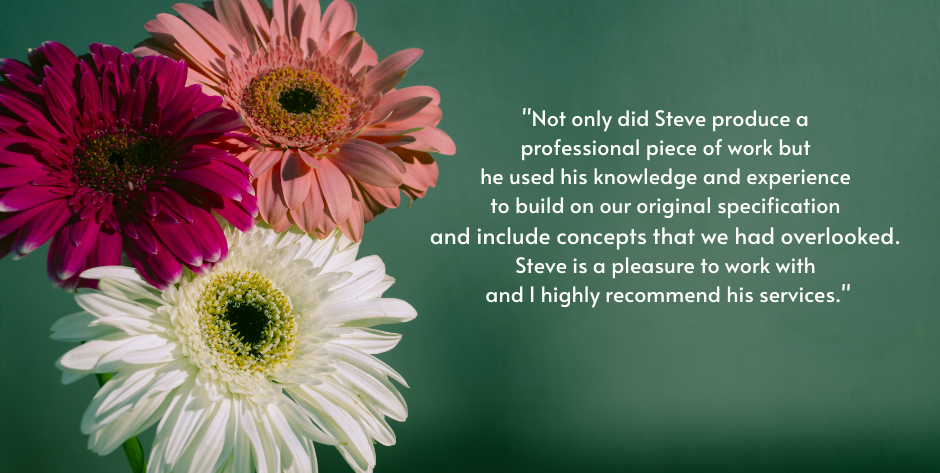 Compelling Content for Your Business
Whether you need website copy, marketing brochures, newsletters, company literature, press releases, social media posts, reports, white papers or B2B/B2C blogs, I can help you.
For more information please take a look at my copywriting services page.
Working With a Professional Copywriter
If you haven't worked with a professional copywriter before, don't worry – it's pretty straightforward. I've written a blog on how to brief a copywriter. Please click here to read it.
From the initial contact, through to completion of your project, you'll be in the capable hands of a specialist, which is always reassuring.
To discuss any copywriting or content writing project, email steve@bishopsgatecopy.co.uk or call 07771 641498.
All price quotes for projects are provided FREE OF CHARGE.
Commitment to Sustainability
To see what this business is doing to operate sustainably, click here.
Most well-run businesses appreciate the value of quality writing. Well-crafted content can greatly enhance business communications.