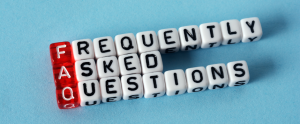 I hope these FAQs will answer your questions about working with me. If you don't find the answers you're looking for here, please give me a call on 07771 641498 or email steve@bishopsgatecopy.co.uk
How much will it cost?
Every writing job is different. My fee will be based either on a time estimate for completing the work or agreed with you in advance on an overall project basis. Once I have a clear understanding of what your job or project will involve, preferably based on a written brief, I'll provide you with a quote. For small jobs, I can usually do this over the phone.
If you'd like to hire me, my copywriting Day Rate is £440. My copy editing Day Rate is £360.
I'm a Pro member of UK ProCopywriters. The ProCopywriters 2023 Survey of 520 UK-based copywriters found an average copywriting Day Rate of £433.
If you'd like to hire me on an hourly basis, I charge £55 per hour for copywriting and content writing work, and £45 per hour for copy editing and proofreading work.
For marketing agency clients who guarantee a regular flow of work I may be able to offer a discounted hourly rate.
For new clients and/or multi-day writing or editing projects I may require a portion of my fee to be paid in advance.
What do your fees cover?
The fee includes all phone and email consultations, desk research, an outline of the first draft, the first draft and up to 2 rounds of revisions, as long as these revisions are made within 15 days of your receiving the copy. All content will be sent to you by email. If the goalposts are subsequently moved after my work is received, requiring a complete rewrite, that will be a new charge. I'll revise my original quote for your approval before I continue. Please see my
Terms and Conditions
for full details of how I operate. On larger jobs you'll need to agree to these before I start working for you.
How do I get a quote for a copywriting project?
Please either phone me to discuss your copywriting project, or email me a brief which tells me:
what it is that you need written
what you need it to achieve
who your target audience is
the tone of voice (writing style)
whether any research or interviews will be required
when you need it by
whether you have any branding or style guidelines which I need to adhere to
I'll give you a call back to discuss anything that's not clear, and then send you my price quote for the work within 48 hours. For straightforward copywriting projects I may be able to get back to you the same day.
I always prefer to receive a written brief from my clients before starting a project. In order to do a great job for you, your copywriter needs to understand your business goals, your brand values, your market position, your main products and services, and, crucially, who your key competitors are. The better the brief, the better the final product!
Here's my blog on "How to Brief a Copywriter"
Don't worry if you don't have a copywriter briefing template…I can send you mine.
Please don't ask me to produce cheap "web content" for you, based upon a fixed price per word. I don't operate on that basis.
I'm happy with the quote; what happens next?
Depending on the type and complexity of your copywriting project I may very occasionally need to organise a face-to-face meeting with you or some additional consultations over the phone. For most copywriting projects we should be able to complete all the briefing and planning via email, phone or Zoom. If an initial face-to-face briefing meeting is necessary I'm happy to travel to your offices for this if you're located within a 40 mile radius of Sevenoaks, Kent. Out-of-pocket travel expenses will be charged.
Can you work for me at my business premises?
I may be able to do this depending on where you are located and the other projects I am working on at the time.
What if you don't have experience of my/my client's business?
No copywriter can hope to know as much about your business or client as you do. This is not a problem though as research is fundamental to the writing process and approaching a subject with no previous experience of it – hence no preconceptions – means that you get a fresh perspective.
How closely will you work with my website designer or agency?
In close partnership; this is the only way to achieve harmony between design and copy. If they are professionals they will be used to working with external copywriters.
Do you only do copywriting work for UK clients?
No. I have a number of clients outside the UK. I'm happy to work with clients based anywhere in the world.
Do you also do copy-editing?
Yes. Some clients find it more affordable to write their own copy and then send it to me for editing. If you're on a tight budget, this can be a very good option.
Can you help me to improve an existing website?
Yes. I can undertake a thorough "copy audit" of your website. This will look at content structure and tone of voice, and will examine how your brand values are being presented. People tend to skim-read online, so web copy needs to use short sentences and short paragraphs. There should also be lots of sub-headings, bullet-pointed lists and summaries. I will carry out the audit and work directly with your web-designer on any recommended enhancements. A copy audit can be as beneficial to a website as a complete redesign.
Expand All Questions |

Collapse All Questions