As a business, Bishopsgate Copywriting is committed to operating as sustainably as possible. Here are some of the things we've done so far on our sustainability journey:
99% paper-free office
Virtually nothing gets printed. All copywriting quotes, drafts and invoices are sent to clients electronically. No direct mail is sent out and we undertake all promotional activity for the business online.
Travel
This is a home-based business, so there are none of the carbon emissions that would normally result from commuting. Client meetings mostly take place online, which helps to reduce pollution.
Food waste
Copywriters drink a lot of coffee! All coffee-grounds, as well as fruit and vegetable peelings, are composted in the garden. The compost is spread on our organic vegetable patch (pictured below).
To find out how to create a vegetable patch of your own, click here.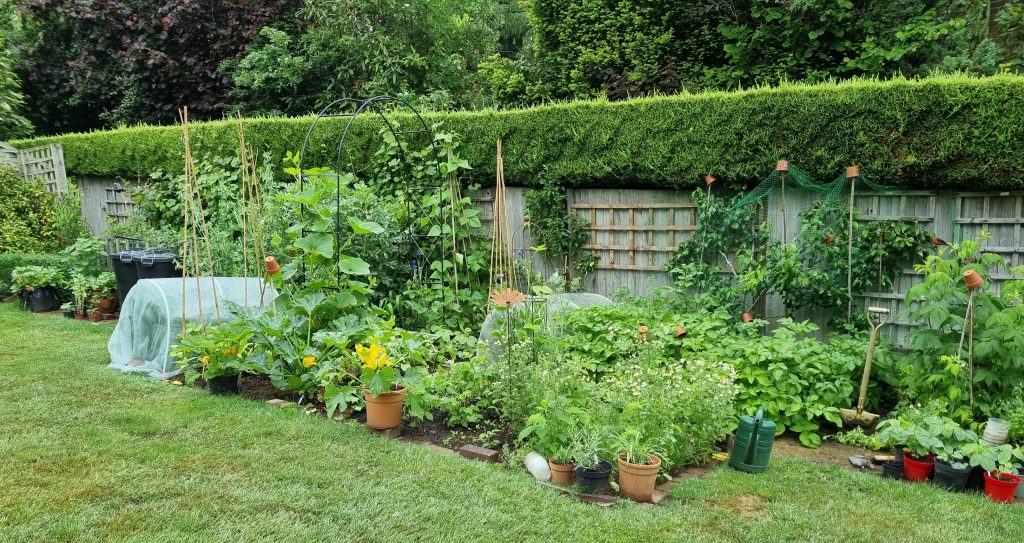 Energy use
All of the electricity consumed by the business comes from 100% renewable sources.
Charitable contributions
We're committed to protecting the natural environment. We support, and take great interest in, the excellent work being done locally by Kent Wildlife Trust.
Copywriting for charities
From time to time we provide copywriting services to certain charities at no cost, particularly those that have a core focus on sustainability or on protecting the vulnerable.
Acting local
We endeavour to purchase business supplies and other services, wherever possible, from local vendors. This keeps the money circulating within the local economy.
A small financial investment has also been made by the business in the Kent wine industry. Kentish wines are some of the best produced anywhere in the UK and we hope that our local wine industry will continue to flourish in the years ahead. Have you tried any Kentish wine yet?
If you have a few moments to spare please read our blog: A Roadmap to Sustainability for Small Businesses.