Hiring me for your upcoming copywriting project is a smart choice. Here are 5 reasons why:
I'm an experienced B2B copywriter
I'm quick on the uptake
I'm easy to work with
I'm very responsive
I'll produce copy for you that's of consistently high quality
My clients expect their copy to be intelligently written. That's a given. It must also be engaging. Most important of all – in commercial enterprises at least – it should help to drive sales and profitability. I get all this. When I work on your copywriting project I'll have all of these considerations uppermost in my mind.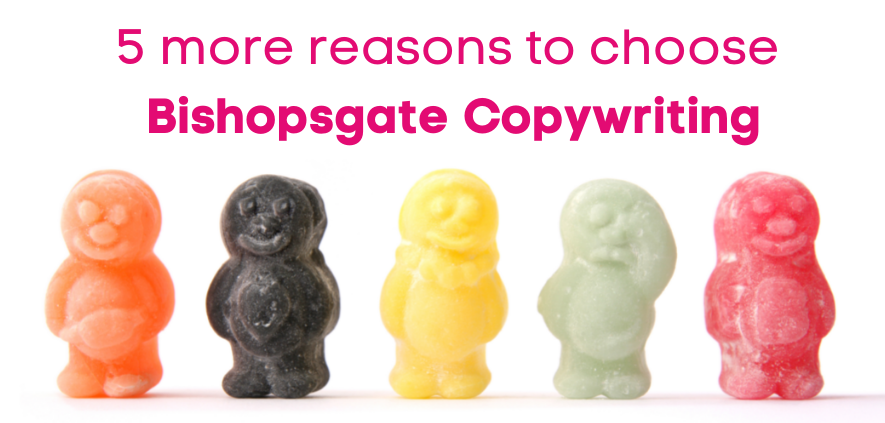 I'll step back and look at your business objectively. I'm able to look at things from a customer's point of view – you may find this quite hard to do yourself.
Before I start work on your copywriting project, I'll ensure that I fully understand your objectives and the key points you want to communicate to your target audience.
If you're not sure about the right "Tone of Voice" for your project, I'll offer some thoughts.
I'll write copy which is persuasive, grammatically correct and appropriate for the type of communication.
For website copywriting projects I'll work closely with you to establish what your keywords are. Then I'll incorporate these seamlessly into the copy for SEO purposes.
Please give me a call on 07771 641498. Let's have a no obligation chat about any upcoming B2B copywriting or content-writing project you need help with.
You won't get any "hard-sell" from me, because this is not my style. I'll ask a few questions, for sure, and as you think about these, perhaps I'll have raised some aspects that you hadn't considered. When I chat through projects with potential new clients, I can safely say that we'll always find some common ground.
Please have a look at my great reviews and testimonials from satisfied clients.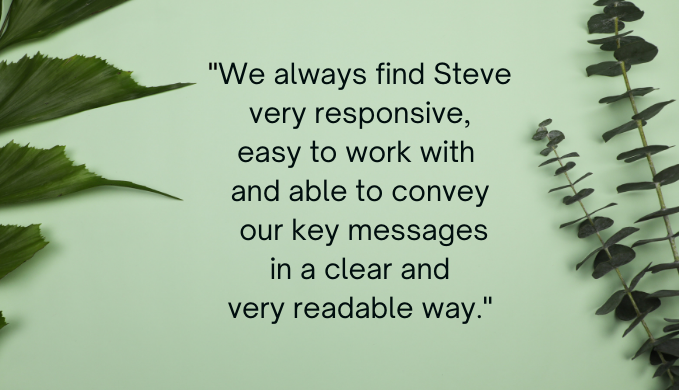 For more information about Bishopsgate Copywriting, click here.