Whenever I go to Paris, I make a point of visiting the Marché d'Aligre the morning of my Eurostar departure back to London. I stock up there on some of the best food that Paris has to offer. Even the frozen stuff, if suitably packed, is still OK by the time I get back home to Kent.
Marché d'Aligre is down in the 12e arrondissement, a short walk from the Ledru-Rollin metro station (Line 8). For me this is real Paris, away from the touristy areas. Ordinary folk come here to shop for food, and the prices are reasonable. It's best to go early and stop at one of the local cafés for a Parisian breakfast – strong coffee, fresh juice and fabulous croissants.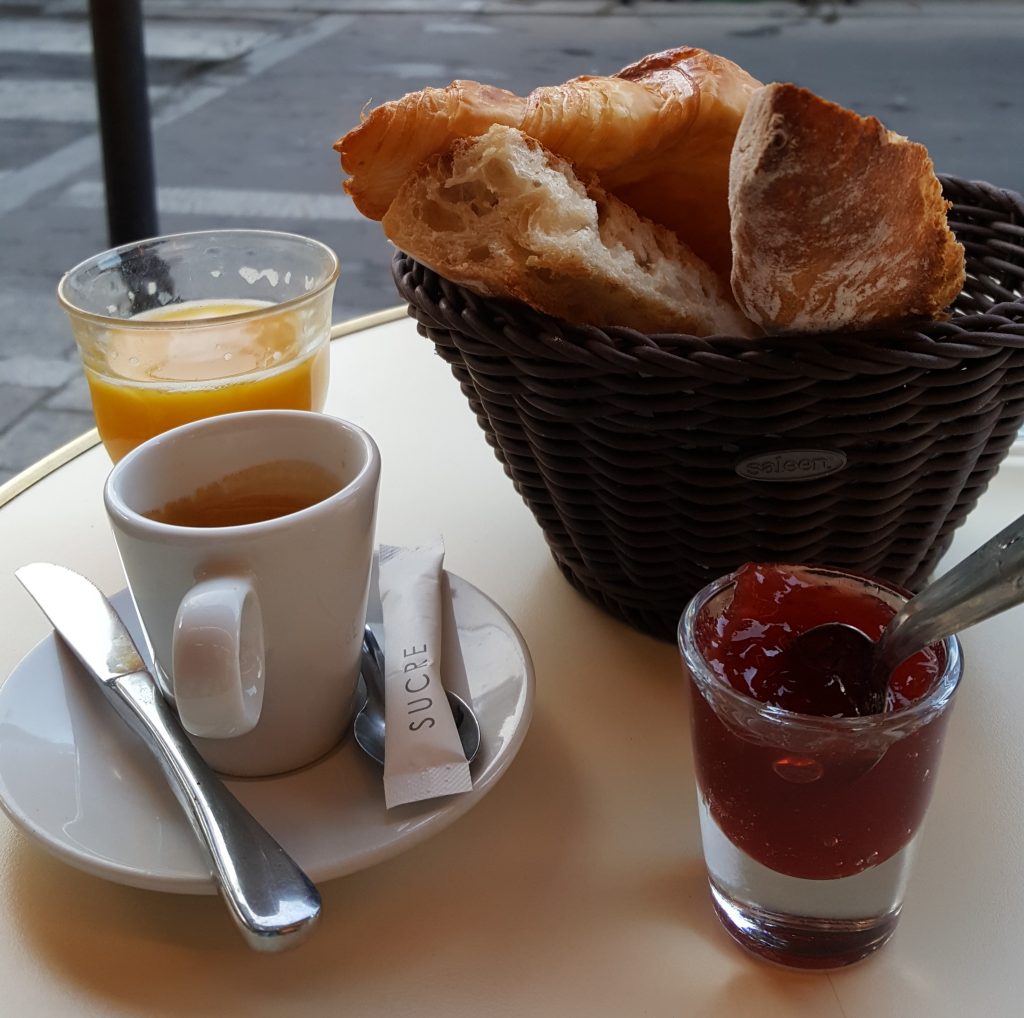 When you get there, you'll find a smallish indoor market, the Marché couvert Beauvau, which sells some of the most appealing charcuterie, fresh fish and cheeses I've ever seen. There's a substantial outdoor fruit and vegetable market along Rue d'Aligre, a small flower market, and my favourite place to browse – the daily Marché aux Puces (flea-market) in Place d'Aligre. There's always an interesting array of old books, antiques, collectibles, vintage clothing, records, second hand glassware, pottery and retro homewares on sale. Part of the fun is haggling with the vendors, who are mostly a cheery bunch.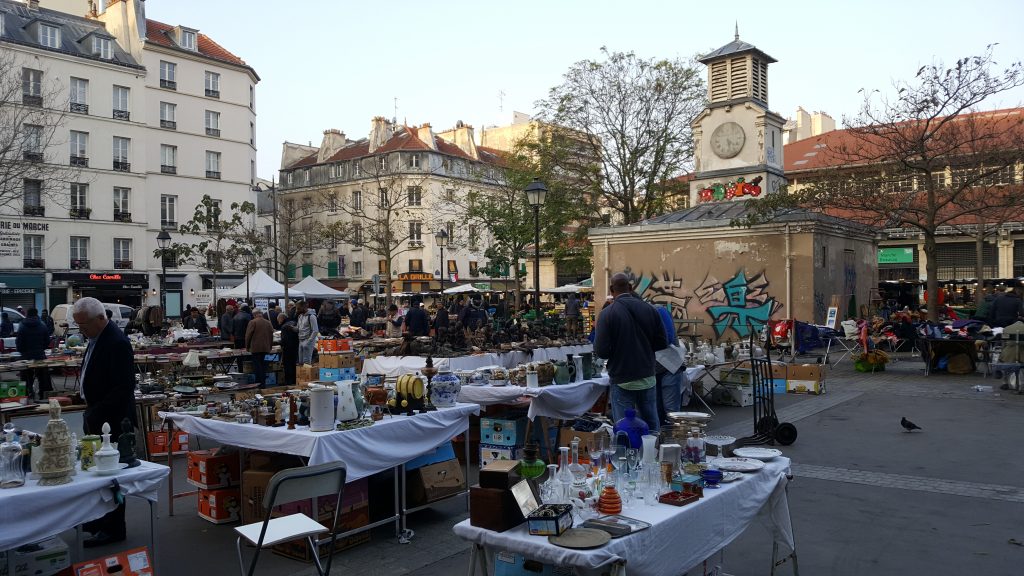 In Place d'Aligre, in the midst of the flea market stalls, there are usually a lot of cheerful elderly folk sitting around and chatting away in Arabic. I guess many of them originally came to Paris from countries such as Morocco, Algeria and Tunisia. It's a joy to see them socialising happily and drinking tea while the market around them buzzes with activity.
The Marché Beauvau dates from 1883, and to me, shopping for food there offers the quintessential Parisian shopping experience. I've never seen such an extensive selection of cheeses – artisanal products from all over France, many of which I'm sure we never get to taste here in the UK.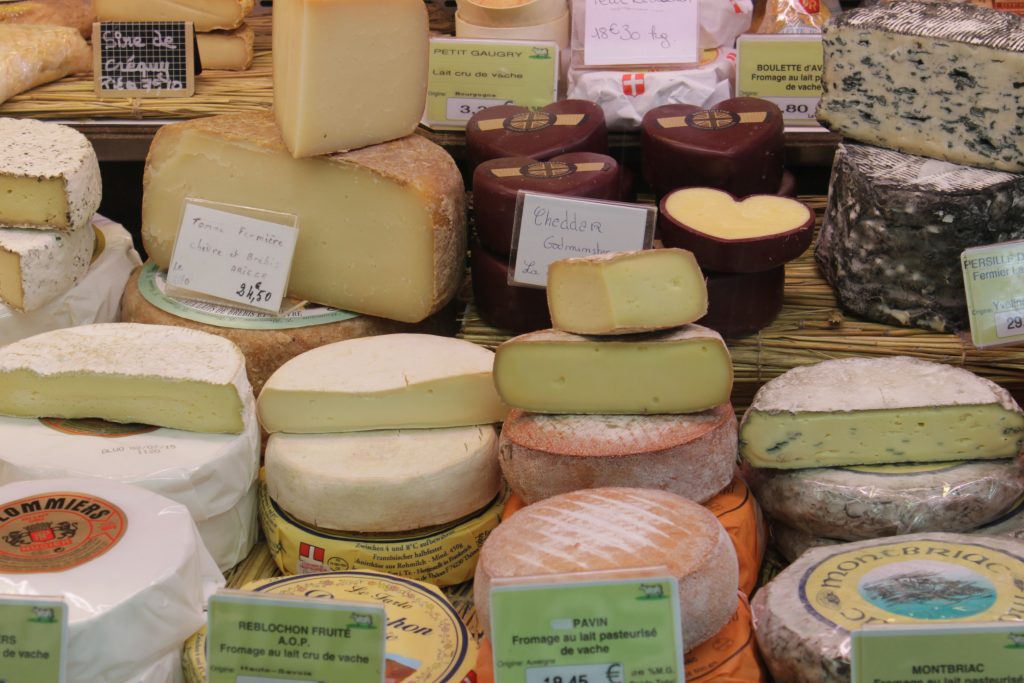 The selection of charcuterie available in the market is superb as well. The fish on sale at the poissonerie looks fresh and is very nicely presented. If you're a fish lover, it's worth stopping to take a photograph even if you're not buying anything.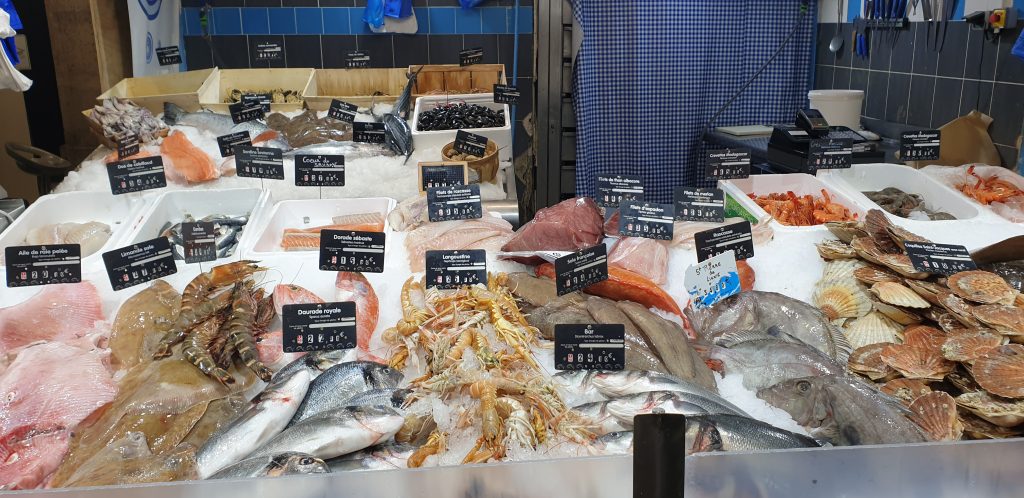 A walk through the fruit and vegetable market on Rue d'Aligre is a must. I guarantee that you'll find the produce so appealing that you'll want to make a purchase. There's just something about the way the French present their fresh produce. It always seems to look fresher, juicier, more colourful and more appealing than you'll find anywhere else.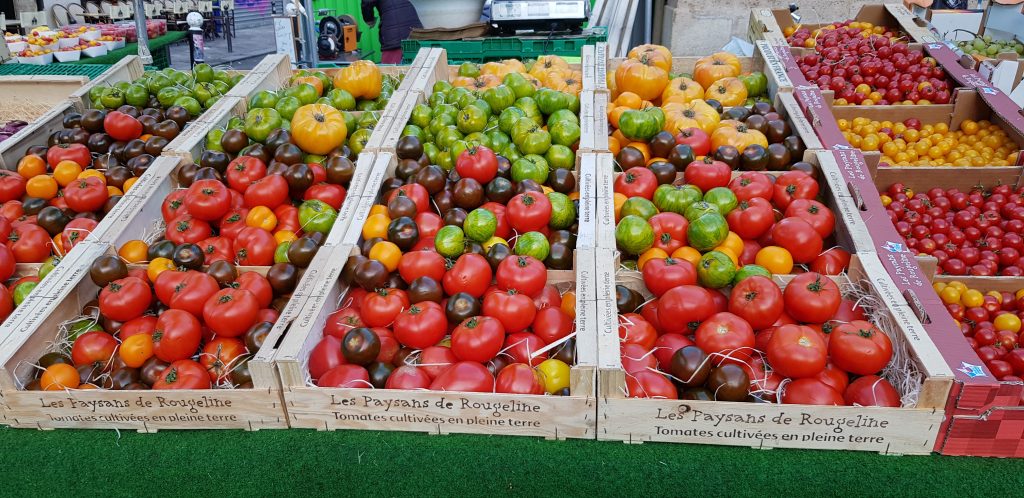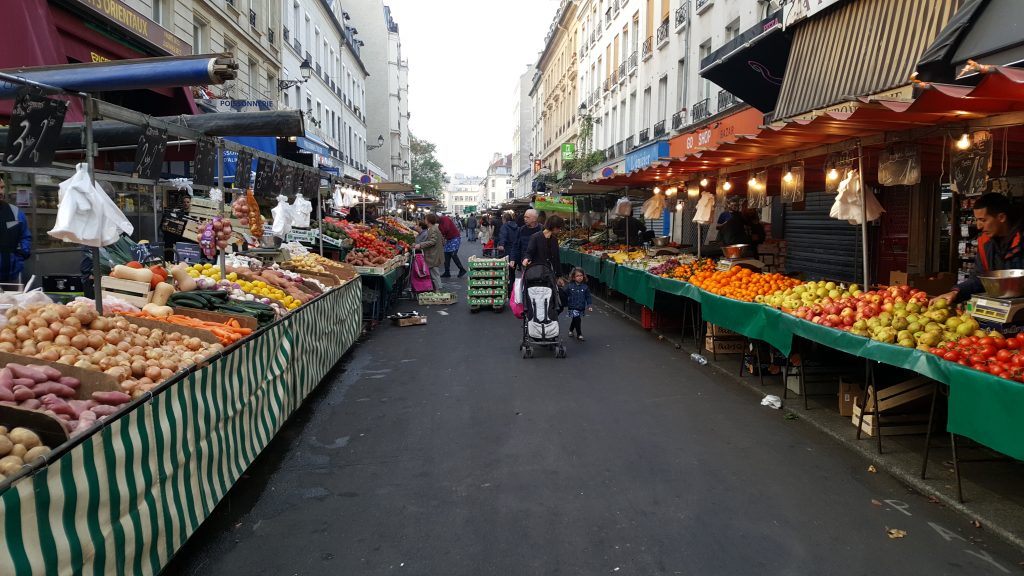 So, next time you're in Paris, and want to go food-shopping like a local, I highly recommend an early morning visit to Marché d'Aligre. Don't forget your camera, and bring a big shopping bag!
For more information about Marché d'Aligre, please see the Visit Paris Region website.