I've been keeping tabs on developments in the English wine industry for a while now – and in particular on the growth of some of the larger wine-producers in my home county of Kent. Many of the 50+ vineyards in Kent are open to the public for tours and tastings. On sunny summer days they're delightful places to visit. So come on down and try some "English Sparkling" soon!
With a favourable climate and a prevalence of the limestone soils that vines love, some of the sparkling white and rosé wines being produced in Kent now rank among the very best anywhere. Proof of this is that they're winning more and more international wine awards for excellence. Wine critics all over the world have definitely woken up to what has been happening in the English wine industry in recent years.
If you haven't yet had the chance yourself to try a bottle of English sparkling from Kent vineyards such as Chapel Down, Squerryes, Gusbourne or Hush Heath, you really should. Granted these may set you back from between £30 and £40 a bottle, so not really a cheap tipple, but my goodness they are all excellent.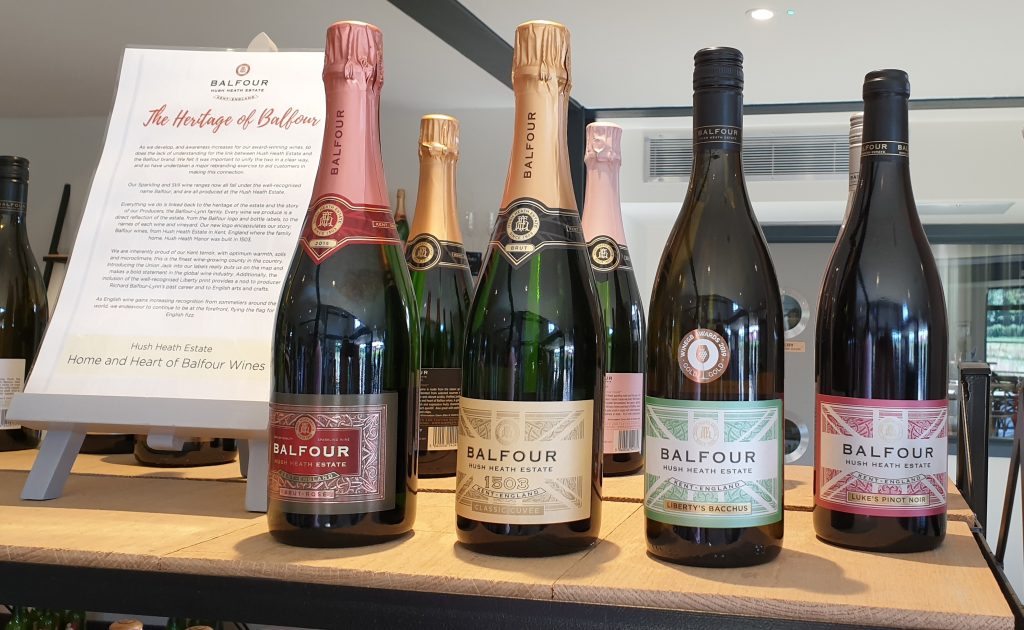 Get Ready for a Fabulous Day Out in Kent
The really good news for anyone looking for a nice day out is that an increasing number of the wineries in Kent are upping their game and are offering an ever wider range of activities for their visitors. These include vineyard tours (both guided and self-directed), tutored tastings of English sparkling wines, and excellent food paired with the vineyard's wines at their onsite restaurants.
Most Kent wineries have very well-stocked shops on site where you can purchase their wines (sometimes at generous discounts) and other local goodies. Some offer activities for kids and the more enterprising ones offer "picnics in the vines" and can host wedding receptions. Best of all, most of the vineyards in Kent are no more than a 60-90 minute drive from London.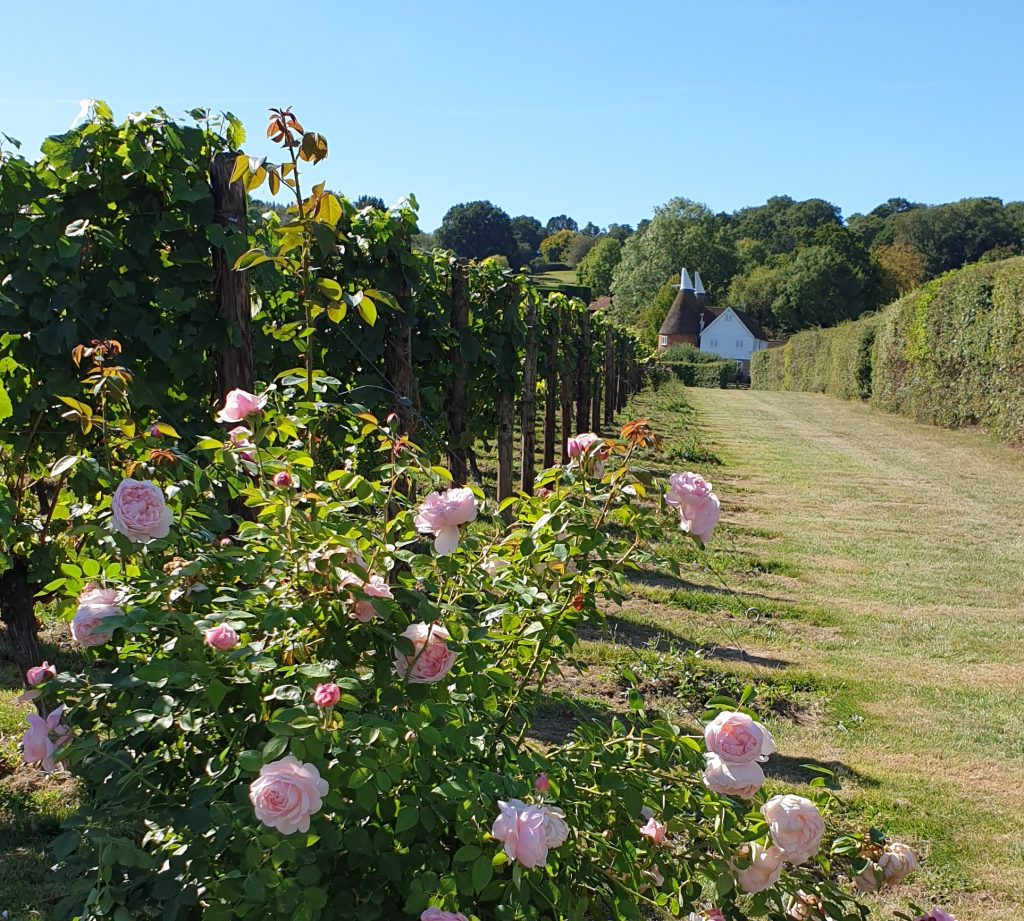 I've picked out two of my favourite Kent wineries here, as they not only produce some excellent English sparkling wines, but are also open to visitors for tours and tastings.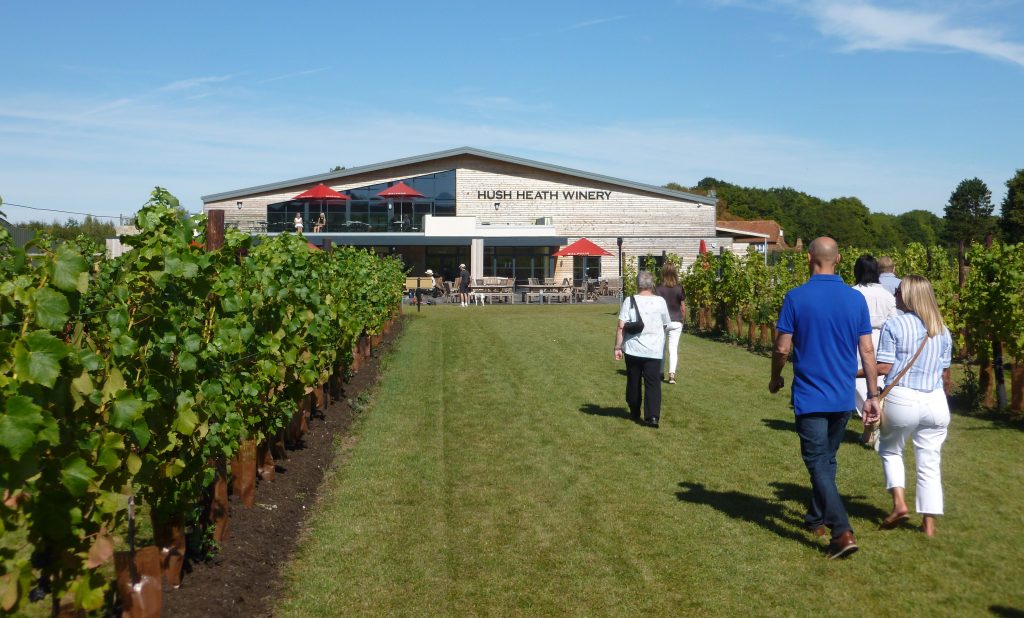 Hush Heath Estate
When you pull up in the car park at the 400 acre Hush Heath Estate, and the sun is shining, you could be forgiven for thinking you've just arrived at a winery in California. In recent years, the owners have invested heavily in their onsite facilities and they really are impressive.
Be prepared to spend most of the day there. The estate is beautiful and the guided tour excellent. As well as walking through the vineyards, you get to stroll through apple orchards, wild flower meadows and ancient oak woodlands. Lots of opportunities here to take fabulous pics for your Instagram.
You're able to see how they actually make their wines, which is fascinating if you haven't seen the whole process before, and then you sit down for a tutored tasting of 5 or 6 of their wines. Not to be missed is their Balfour Brut Rosé (about £40 a bottle). There's a large terrace outside which overlooks the vineyard. This is a lovely spot for a drink if you aren't quite ready to go home and fancy drinking a little more fizz in the late afternoon sun.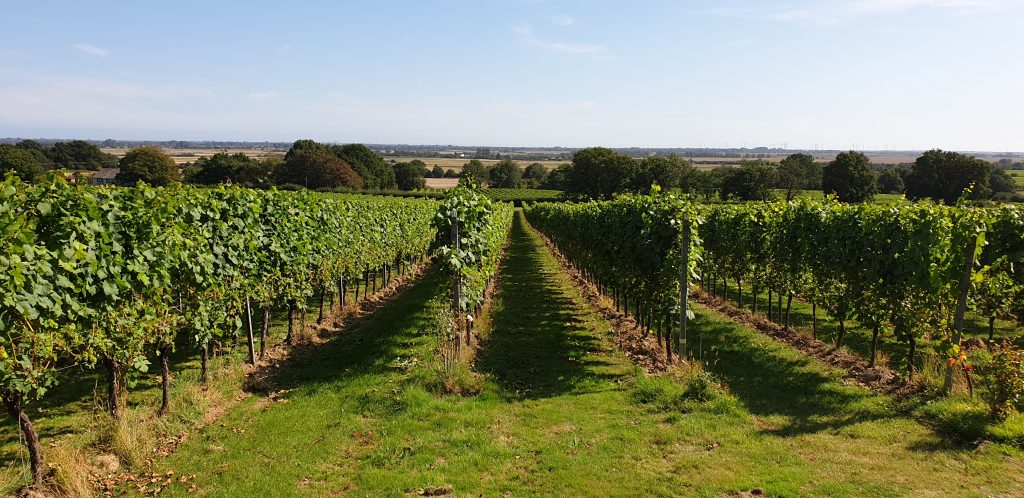 Gusbourne Estate
The Gusbourne Estate is no less impressive and you can also book an estate tour here. This includes a welcome drink, a tutored wine-tasting in their luxurious tasting-room, The Nest, and a seasonal 3 course lunch. The cost is £95 per person.
While the Gusbourne Estate is perhaps not quite as photogenic or as visitor-oriented as the Hush Heath Estate, I left their winery under no illusions that this is an English wine-producer that is truly serious about creating the finest wines in the world. They bill themselves as the "Home of Enlightened Traditionalists" in wine-making. Their 2016 Brut Reserve is fabulous – about £39 a bottle. Do try.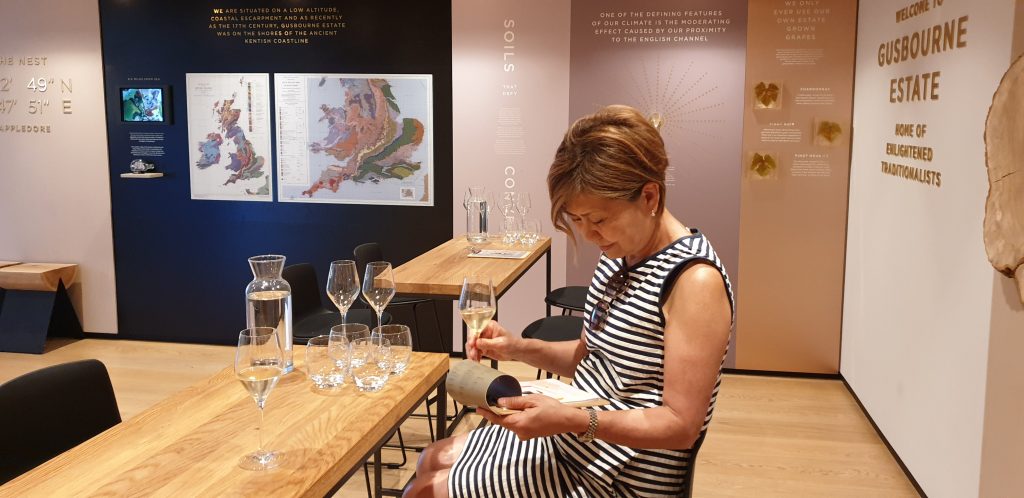 Kent Vineyard Tours
Wine tourism is an increasingly big business in Kent. There are a number of companies which run minibus tours to some of the larger vineyards in Kent and neighbouring Sussex. They'll collect you from a local station and you'll have the opportunity to visit two or three vineyards in a day.
I've looked at the prices of some of these tours, and frankly, if you have a car, it's more cost-effective to book your tours directly with the vineyard and just drive down to them yourself…unless of course you plan to over indulge on the vino…in which case the minibus option definitely makes sense.
How to Get There
Hush Heath Estate is in Staplehurst, near Tonbridge. There are fast trains from Charing Cross and London Bridge to Tonbridge.
Gusbourne Estate is in Appledore, near Ashford. It's further away from London than Hush Heath, but there's a good train service from London to Ashford.
July, August and September are probably the best months to visit. By mid-October, the harvesting of the grapes is over in most Kent vineyards.
For more information about the "Wine Garden of England" which is a world-class wine trail through the stunning Kent countryside, go to: https://www.winegardenofengland.co.uk/