A few weeks ago a Greek friend had recommended to us Ermoupoli on the island of Syros in the Cyclades as a really nice spot to spend a few days. He said it's more popular with Greeks than with foreign tourists and is beautiful but much less frenetic than islands like Mykonos and Santorini.
So, after a few very hot days in Athens recently, we found ourselves at the port of Piraeus looking at "Thunder," the boat which would take us to Syros.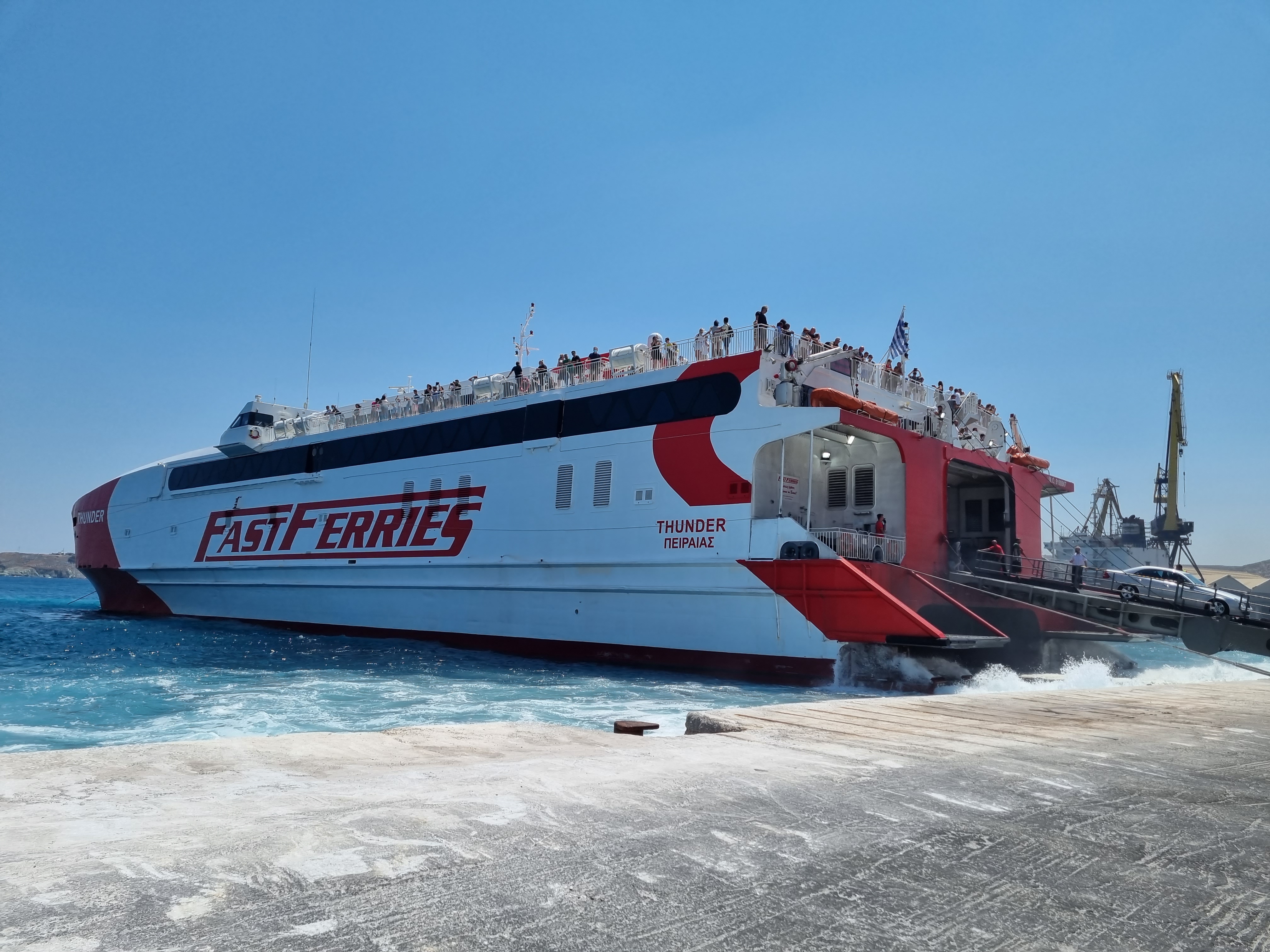 Thunder is operated by Fast Ferries and it's a magnificent and very well-appointed vessel. It took us to Ermoupoli, the main port on Syros, in just over 2 hours. As the boat approached the port, there was bit of a scramble as people headed down to the lower deck to retrieve their bags, but we were soon walking off the boat and along the seafront promenade. Time to find our hotel.