I was out in Bahrain in December last year, just before the current troubles began. Seeing the images on TV of what has happened in Bahrain in recent weeks I wanted to reflect on happier times on this island which holds so many happy memories for me.
I was lucky enough to work in Bahrain twice – from 1982-1984 and again from 1994-1996. I was with the British Bank of the Middle East (now HSBC) and on both occasions lived in Adliya and worked at the old Main Office of the bank in Al-Khalifa Avenue, next to Jashanmals Department Store.
After leaving Bahrain in 1996 I did not have the opportunity to visit the island again until a few weeks ago. After 14 years away I was truly shocked, but also pleasantly surprised, by the scale of the changes that I saw – the shiny new office towers in the Financial Harbour and Seef District, new shopping malls, many new hotels, the fabulous F1 Grand Prix Circuit and the lovely golf club at Riffa. Lots of new development too down the Budaiya Road where whole new districts have sprung up. I was also struck by the sheer number of vehicles on Bahrain's roads with Saudi number plates.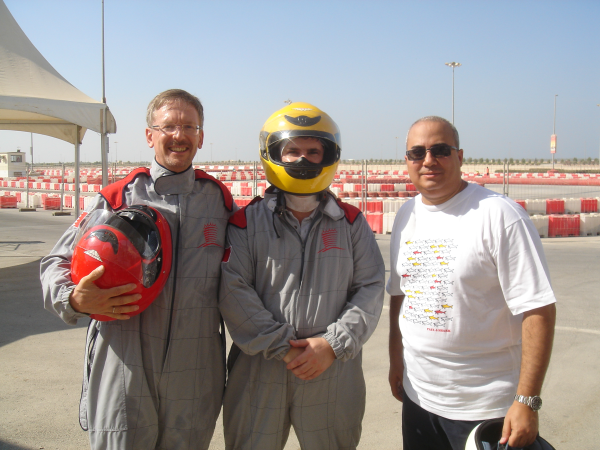 What has not changed though is the island's warm and welcoming atmosphere. You notice this as soon as you arrive at Bahrain International Airport, where the immigration officials have a smile and a few friendly words for each arriving passenger as they collect the BHD 5/- visa fee.
I jumped into a taxi at the airport and had a nice chat with my very engaging driver as he took me to my hotel. Bahrain's taxis may not be cheap but you always get chatty drivers willing to share their views on what's happening on the island.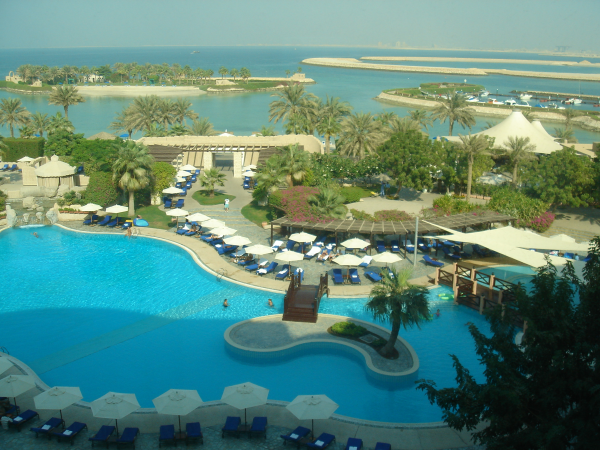 I had arrived in Bahrain on a Wednesday evening and it soon became apparent that this was party night, at least for the Saudis, whose weekend starts a day earlier than Bahrain's. The island's nightlife has always been pretty vibrant but the weekend partying of thousands of visitors from Saudi Arabia has definitely added a whole new dimension.
I was quite unprepared for the sheer volume of traffic on Bahrain's roads, not just in the evenings but throughout the day. I'm sure that the island's population has grown a lot since 1996, but where on earth did all these cars come from? Fortunately the road network has developed a lot too, but a journey from Delmon Avenue to the Suq, which used to take ten minutes back in 1996, takes much longer now.
An evening spent in Adliya was a trip down memory lane. I was particularly keen to see this area where I had spent four years of my life. I was delighted to see Mansouri Mansions and Cico's (Italian restaurant) still going strong. Lots of new eating-spots have opened up since 1996 of course but Adliya still retains a pleasant, cosmopolitan atmosphere with lots of people strolling around in the evenings.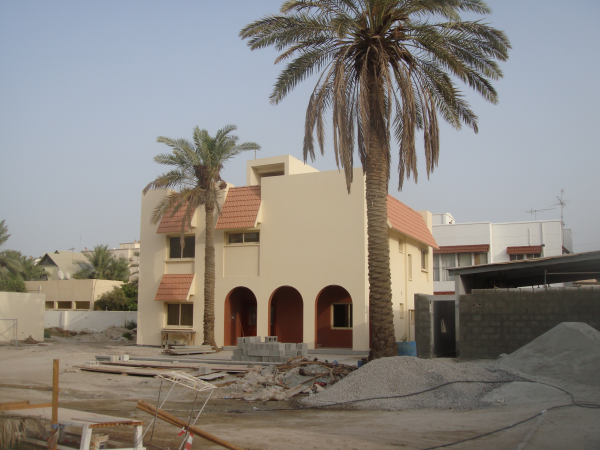 Bahrain was always a bit of a gourmet's paradise and I was pleased to see that this hasn't changed. The choice of cuisines available now is even more extensive than when I last lived on the island. I also noticed that development seems to have started on a new pedestrianised restaurant and bar area in Adliya. This will surely be a great addition to the evening scene in Bahrain.
My stay lasted for a week and I was fortunate enough to be based at the offices of one of Bahrain's premier banks. Access to banking services has really improved for Bahrain's citizens, with ATM machines everywhere and elegant Financial Malls and well-appointed bank branches now covering the island. In 1996, banking services were mostly concentrated in Manama, Isa Town and Riffa.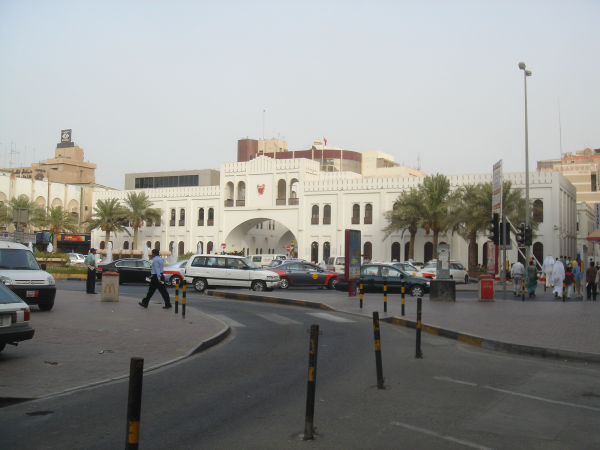 I was also pleased to see that a lot of money is being spent on preserving the island's unique cultural heritage. There are some lovely old buildings which, since my days living on the island have had a complete makeover. Most of the Suq seems to be a building-site but it's great to see Bahrain looking after its past.
I was a bit sad though to see my old branch, which is now closed. It has famous doors that feature the "Dilmun Seals" and I do hope that these will be saved for posterity. Bahrain has a more interesting history than most other places in the Gulf so there is much to be proud of and worth preserving for the benefit of future generations.
I really enjoyed seeing Bahrain again and I hope that the current troubles are resolved quickly, and peacefully.